Unlock new levels of itinerary technology.
Build digital travel products faster with our comprehensive itinerary tech. A powerful, easy-to-use CMS, API, and an ever expanding set of customisable modules and UI elements.
Powerful data models built specifically for itineraries.
The Alpaca schema offers advanced data models with a range of features, from creating basic lists to complex itineraries. Explore the schema and core functionality in our getting started docs.
Friendly type-safe GraphQL API.
Our GraphQL API offers hassle-free and type-safe access to our advanced itinerary schema structures, specifically designed for itinerary data structures. This enables faster development times and improved ergonomics for developers.
Try it out for yourself with our GraphQL playground.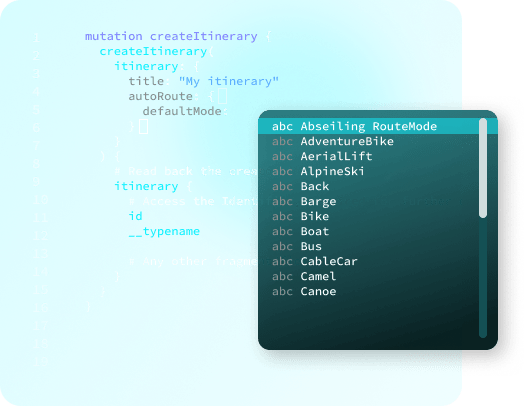 Develop-at-speed.
Efficiently build high-performing applications with Alpaca's integrations for routing, place search, image resizing, and providers.

Type-safety.
Our GraphQL API offers improved ergonomics, type-safety, and autocompletion for hassle-free access to itinerary data structures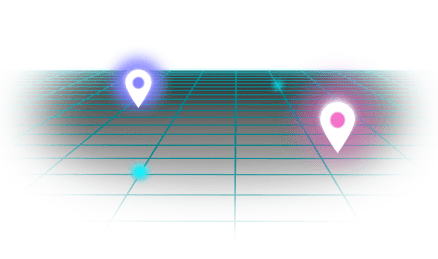 Flexible place integration.
Flexibly integrate places into your itinerary, using our existing providers or custom data. Easily access rich place information, including opening hours and social links, through our API for a seamless user experience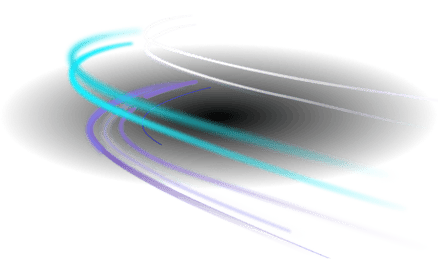 Advanced routing capabilities.
Customize routes with 35+ transport modes and multi-modal support. Add your own data or GPX info, control tolls and ferries with waypoints, and use automatic routing profiles for common modes. Plan your journey from A to B to C and beyond, for any day trip or multi-day adventure.
Alpaca provides comprehensive mapping data, itinerary schema structures, and advanced routing capabilities that allow users to create and share their trips and trails with ease.
Get started today.
Sign up today to get started, or explore our comprehensive documentation and guides, to better understand how Alpaca's technology can transform the way you build projects. alpaca
.

tech

Copyright © 2023 - Made with love ❤️ in Australia.